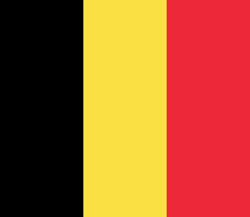 Belgium
Belgium is part of Western Europe. It is the home to the headquarters of the European Union, and is a stronghold for many medieval and renaissance-dated architecture - including full towns, museums, galleries,churches and castles (moats and all!). The architecture itself is part of the artistic experience. Areas to explore include its capital, Brussels, as well as Antwerp and Ardennes."; break;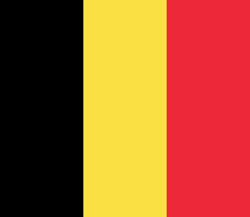 Belgium
Belgium is part of Western Europe. It is the home to the headquarters of the European Union, and is a stronghold for many medieval and renaissance-dated architecture - including full towns, museums, galleries,churches and castles (moats and all!). The architecture itself is part of the artistic experience. Areas to explore include its capital, Brussels, as well as Antwerp and Ardennes."; break;
Process For Online Belgium Visa Application
Booking Online
Select Your Visa And Pay Online
Document Validation
Our visa expert will verify & collect your document.
Visa Processing
We schedule documents submission, biometric / Interview.
Visa at doorstep
Passport gets delivered at your doorstep.
Booking Online
Select Your Visa And Pay Online
Document Validation
Our visa expert will verify & collect your document.
Visa Processing
We schedule documents submission, biometric / Interview.
Visa at doorstep
Passport gets delivered at your doorstep.
IMPORTANT VISA INFORMATION FOR BELGIUM
All Indian passport holders require a valid visa to enter Belgium.
Applicant must have all the mandatory documents while applying for Belgium Visa online as mentioned in requirement tabs below
In addition to the documents mentioned, our visa experts or the concerned embassy may require you to furnish additional documents to process your visa. Your cooperation in furnishing any such additional documents is essential for a positive outcome.
If all the documents are not ready at the time of agent visit then additional charges levied when agent visits your residence again
The fee may vary for the country if the rate of the embassy fluctuates.
Yes, you do. After you start your application online, you will need to obtain an appointment before you finish your application. After this, you will need to go for your appointment in person (with all your supporting documents) to the Belgian Embassy to complete the application.
You can choose to submit it. If it includes your previous trips to USA, UK or any oSchengen/EEU countries, it may be useful for making a decision.
You may be asked for more documents, depending on whether the Embassy feels its required.
You should submit it minimum 1 month before your travel date. At the earliest, the application can be submitted 3 months before your planned visit.
Even if your visa is denied, the visa fee is non-refundable.
You cannot make a later change to the purpose of visit, or prolong the arrival of your visa. In either case, a new application will have to be submitted.
At the application centre, your fingerprints will be taken only if it's required. Your picture will be taken live, even if you have already submitted photos in your application form. This applies only to short and long stay visas.
Yes. The account which you use to start this visa application process can be used later for further applications. You can also use this account to create multiple applications (e.g. in case your family is travelling together).
This application form which is created electronically is valid for 30 days. If you haven't confirmed your application at the Visa Application Center during this time, your visa application form will be deleted.
You will need travel insurance to obtain your visa. Please apply after you have your travel and health insurance.
Yes. Your business visa is only valid for a stay of 90 days, whereas your work permit is for longer and you can be paid on it. If the applicant is subject to work permit regulations, they cannot be granted a business visa. This can be the case if you are a trainee receiving pay while in Belgium, or if you are employed by a Belgian company's foreign sister company or subsidiary, and you are in Belgium in order to work for the Belgian company. If this is the case for you, you should not apply for a business visa but instead go for a work permit. However, if you are visiting for less than 90 days, it is possible to carry out certain work-related activities without holding a work permit.
Once you are outside the 'international zone' of the airport, you will need a short-stay visa (i.e. tourist visa). This visa will help if you need to change airports within Belgium to continue your travel, or are waiting for the transfer flight at a hotel/accommodation outside the airport.
No, Indian citizens do not. This policy was implemented in July 2018.
No, you cannot. Some Schengen countries require Indians to have a transit visa, such as Germany and Czech Republic. Please check if you are transiting through more than one Schengen country before you book your tickets. If you are transiting through more than 1 Schengen country, the transit visa for Country A is not valid to transit through Country B (eg. transiting through Germany and Denmark in the same trip means that you need a separate Denmark transit visa and a separate Germany transit visa).
In Belgium, Indian citizens do not need a transit visa to transit. However, for other Schengen countries, if you wish to transit without a visa, there are some exceptions. If you hold a diplomatic passport, or are a family member of a citizen of the EU or have a residency permit in EU, you can transit without a visa. If you hold a valid Schengen visa for another Schengen state (eg. are in Belgium but have a Germany Schengen visa), you may be allowed to leave the airport during transit.
The time taken to process both tourist and transit visas are the same: 15 days approx. It may take up to 30-45 days in special circumstances based on the individual applicant and the documents they submit.
© 2019 Copyright: Hashbug Tech Private Limited