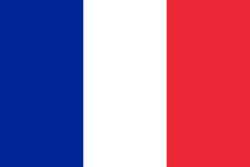 France
France, in Western Europe, encompasses medieval cities, alpine villages and Mediterranean beaches. Paris, its capital, is famed for its fashion houses, classical art museums including the Louvre and monuments like the Eiffel Tower. The country is also renowned for its wines and s...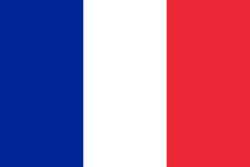 France
France, in Western Europe, encompasses medieval cities, alpine villages and Mediterranean beaches. Paris, its capital, is famed for its fashion houses, classical art museums including the Louvre and monuments like the Eiffel Tower. The country is also renowned for its wines and s...
Process For Visa
Process for Online visa application France
Book Online
Select Your Visa And Pay Online
Document Validation
Our visa expert will verify & collect your document.
Visa Processing
We schedule documents submission, biometric / Interview.
Visa at doorstep
Passport gets delivered at your doorstep.
Documents Required
Document required for France visa
Important Information
Important visa information for France
France is one of the 26 Schengen countries
Schengen Area comprises of the following countries: Austria, Belgium, Czech Republic, Denmark, Estonia, Finland, France, Germany, Greece, Hungary, Iceland, Italy, Latvia, Liechtenstein, Lithuania, Luxembourg, Malta, Netherlands, Norway, Poland, Portugal, Slovakia, Slovenia, Spain, Sweden, and Switzerland
All Indian passport holders require a valid visa to enter France
If multiple countries in a Schengen area is to be visited then France must be the country with the maximum duration of stay or if all the stays at the Schengen countries are same, then it must be the first country at the port of entry in the Schengen area.
Each applicant must have all the mandatory documents as mentioned in requirement tabs below.
In addition to the documents mentioned, our visa experts or the concerned embassy may require you to furnish additional documents to process your visa. Your cooperation in furnishing any such additional documents is essential for a positive outcome.
If all the documents are not ready at the time of agent visit then additional charges are levied when the agent revisits your residence.
Fee may vary for country if the rate of exchange of Euro fluctuates.
Visa fee is nonrefundable whether visa is approved or rejected.
Frequently Asked Questions !
Do Indian travelers need a France visa to travel to France?

Yes, Indian Travelers do require a valid France Visa to travel to France. You can apply online France visa by filling the France online visa application.

Do I need a negative RT-PCR test report to travel to France ?

Yes Indian travelers need a negative RT-PCR test report to travel to France, for which test must be conducted within 72 hours prior departure.

I am fully vaccinated with Covaxin, Can I travel to France ?

No, France is not allowing Indian travelers who are fully vaccinated by Covaxin as of now.

Do you need to quarantine on arrival in France?

Travelers who are fully vaccinated with 2 doses of any EMA-approved vaccine (Pfizer, Covidshield, Moderna, AstraZeneca etc) and children are exempted from quarantining on arrival in France.

Do I need to be vaccinated to travel to France?

Only those Indian Travelers who are fully vaccinated are permitted un-restricted travel in France. So, it is necessary to get vaccinated with an EMA-approved vaccine.

How can you travel to France during COVID-19?

To travel to France, you must first apply for a France visa, book your flights and accommodations and ensure that you have proof of your vaccination.

How to apply for a France visa?

You can easily fill the France online visa application, choose the kind of visa you require, pay the France visa fees and submit your application. Your visa will take a few days to process and you should receive your visa soon.

Do you need to be vaccinated to apply for a France visa?

Although you don't need to be vaccinated to apply for a France Visa, you do need to be fully vaccinated to visit France. Only those Travelers who are fully vaccinated are exempted from quarantining and are permitted to travel freely.

Which vaccine should you take to visit France?

You should take any EMA-approved vaccine to Visit France. This includes Covishield, Pfizer, Moderna etc.

What do I do if I need to renew/extend my France visa?

You will need to contact the prefecture of your place of residence. If you are outside France, you will need to contact your home country's consular services to arrange this.

If my flight is making a stopover in France, will I need to apply for France visa of any kind?

If you have to transit through France on the way to another Schengen country, you must have an entry visa and a short-stay visa for the Schengen area (unless exempted from the same). If you are transiting through France on your way to a country that is located outside the Schengen area, you do not need an airport transit visa. This also depends on your nationality – if you are Indian and you do not intend to leave the airport premises for your entire transit stay, you do not need an ATV (Airport Transit Visa).

After I obtained my France tourist visa, should I submit any other travel documents to border control (other than my passport)?

Other than your passport (which is mandatory), you also need to carry your supporting documents to prove your purpose of stay. These will be the same as the ones you submitted to obtain your visa. You will need to show proof of funds, as well as a return ticket. A health insurance certificate is also necessary.

If I have a France visa for Indians, is it guaranteed that I can enter France?

Having a visa in your passport doesn't necessarily guarantee that you will be authorised to enter the Schengen area. This decision is based on the border police, who may refuse your entry if you do not carry all the supporting documents necessary.

I made a mistake in my France visa application online. What can I do now?

You will have to fill out a new form – you do not have to delete/create a new account; however, you must remember to print the correct version of your form to add to the rest of your required documents.

What are the photograph requirements for a France visitor visa?

The picture has to be recent and conform to reality. The photo size must be 35 mm wide and 45 mm high. The size of the face in this photo should be 32 to 36 mm (=70 to 80% of the picture). The face captured must be from chin to forehead (excluding your hair).

Where do I need to submit my France visa application?

You will have to submit it to the French Embassy closest to you, in your home country – the country where you legally reside. If you are going through your visa process with Visa2Fly, you can rest assured that we will handle this step for you. If you are in a different country that the one which you legally reside in, and you can explain why your application cannot be submitted in the country of your legal/passport residence, your application may still be accepted.

Is there a France visa on arrival for Indian citizens?

As of currently, there is no France visa on arrival for Indians. All Schengen states require Indian nationals to have a visa before entering.

I am a minor. Can I apply for a France student visa?

No, you cannot. If you have to apply for a French student visa, you need to be 18 years or older, as of the year of application.

Why was my France parent visa refused?

Firstly, if you are a parent and want to visit your children in France, the 'parent visa' is essentially just a normal visitor visa. According to the provisions of French and European law, decisions about refusing visas to France are justified. You can try to apply again.

What can I do on a France business visa?

You can reply to invitations and requests from your partners in France. If you want to attend/participate in trade fairs, seminars or conferences (that are related to your professional field of work), you can do this as well. You cannot engage in any paid or unpaid work whilst on this visa – you need a France working visa for this. You can stay in France for a maximum of 90 days on this visa.

Are the France visa fees refundable?

No, they are not. All fees paid towards obtaining any Schengen visa are mandatory and non- refundable.

I have dual/triple nationality. Which passport should I use when applying for my France visa online?

You will need to use the passport that you plan to travel with. When you fill in the application form, you should indicate your original nationality, along with your current nationality (i.e. that shown on your passport).
Intro
France is one of the most popular tourist destinations in the world and attracts millions of tourists from all over the world every year. It's popular all over the world for its culture, cuisine and landscapes. The country also has a very rich and influential history that is still reflected in its culture. It is home to some of the most spectacular natural and architectural attractions that will certainly leave you in awe. The city of love, Paris is one of the most popularly visited cities as it is home to the marvellous Eiffel tower. Some of the world's most beautiful castles, mountains, cathedrals, restaurants and fashion hubs are situated here.
What France offers
France is one of the most popular tourist attractions for a good reason. You can experience so many different things here that a short trip won't cover it. The Eiffel tower is the most iconic landmark in the country. You can enjoy spectacular views of Paris from the top or even indulge in a delicious meal. If you wish for a fairytale experience, you can visit Carcassonne, a walled caste city that is a UNESCO World Heritage site. The Notre Dame Cathedral is one of the most famous Gothic Era cathedrals which you must visit. There are many other UNESCO World Heritage sites that you can visit in France. For a luxurious experience, you can visit Champs-Élysées which has Cafes, theatres and luxury shops. France is also popular for its tranquil beaches and Mont Blanc (the highest mountain in the Alps). You can go hiking and biking on Mont Blanc during the summers and ski or snowboard during the winters. The beaches and Mont Blanc have some of the best resorts in the country. When you visit France, you must try French wine, bread and cheese!
Something for everyone
There is something for people of all age groups to do in Dubai. For children there are amazing theme parks, aquariums and safaris. For teenagers there are numerous amazing malls, dune bashing, indoor skiing, visiting the souks of Diera etc. Then there are the evergreen favourites such as a visit to the Burj Khalifa, Dhow Cruise, a short visit to Abu Dhabi, hiking etc. Depending on your age, you may decide to get a Dubai student visa or a Dubai work visa so that you can spend an extended period of time in this wonderful emirate.
COVID-19 Travel
Before the COVID-19 pandemic struck, over 70 million tourists used to visit France each year! After a long halt of almost 2 years, France is once again permitting Indian travellers and tourists to visit the country. Indian travellers must have a valid France visa for which they must apply well in advance. You can apply for different kinds of online France visa (France student visa, France work visa from India, tourist visa France etc) for varying durations.
Indian travellers and tourists that are fully vaccinated are not required to quarantine upon arrival in France. Children too are exempted from quarantining. Only those travellers with EMA approved vaccines are permitted to travel without restrictions. Indian travellers must have 2 doses with the 2nd dose administered 7 days before travelling.
Weather, Transport and Culture
France is a geographically diverse country and so the climate changes from region to region. The best time to visit France is either in spring or fall as summers usually attract a lot of tourists which also causes the prices to go up.
Most big cities in France are very well connected by buses, trams, railways and domestic airlines. You can enquire about the bus services at tourist offices or the railway stations. In rural areas, you may need a private car.
France has a very diverse and unique culture. It has both historic and foreign cultural influences. French culture has further influenced art, culture and sciences all around the world. Keep an open mind and remember to be respectful of the culture and you'll have a wonderful experience in France!
Visa, Flights and Accommodations
Indian travellers can easily apply online France visa from India. The procedure to apply France visa is fairly simple. Travellers and tourists must choose the kind of visa (France Student visa, Tourist visa France, Working Visa France etc) they require and the duration of the same and then apply online France visa. You can easily find the France online visa application and apply for France visa online. You can apply for France student visa, tourist visa France, working visa France or even a France Business visa for Indians online. Once you have applied for your France visa online, it'll take a few days for your visa to be processed and then it'll arrive. Apply for your France visa in advance and then you can book your flight tickets. Make sure to book your accommodation well in advance as France always has tourists and they may sell out fast. You'll find many accommodation options at varying price ranges. You can easily find accommodations that are within your budget and have the amenities you require.